It was once again time remove the lower legs for cleaning. This was supposed to be simple task, but as usual, it was not.
After removing air I noticed that the travel was limited and thought could it be the damper as previously today someone told me that argyle damper was too long on his Recon Silver. Apparently the damper is shorter on 2016 models.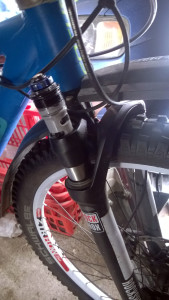 So I removed the lower legs for cleaning, and now also to investigate what was wrong.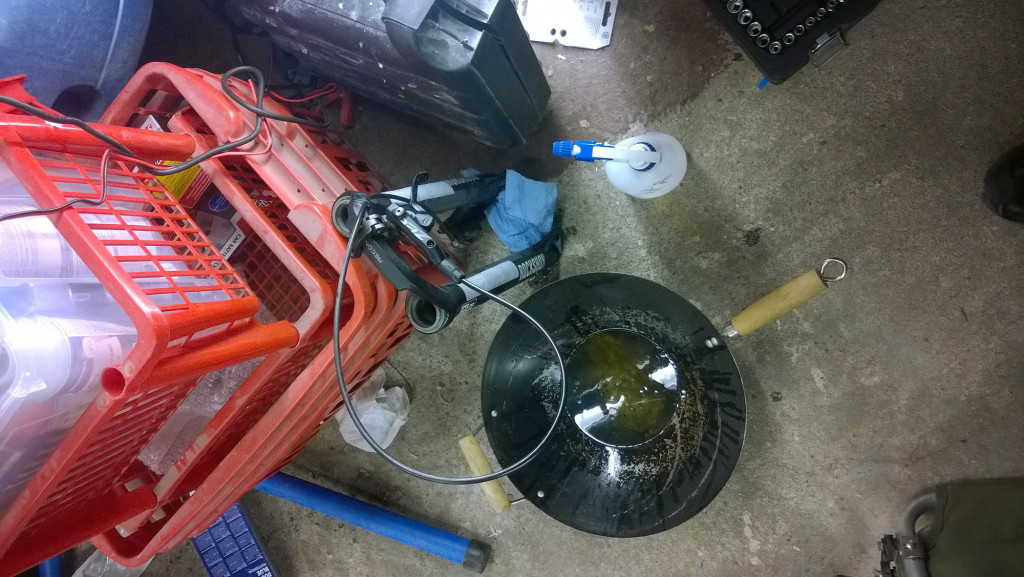 I first measured the protruding rods and they seemed to be ok.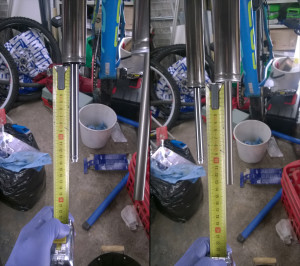 Also the foam rings were in quite ok shape. (last time they were oxidized into the lower legs and had to be removed by force)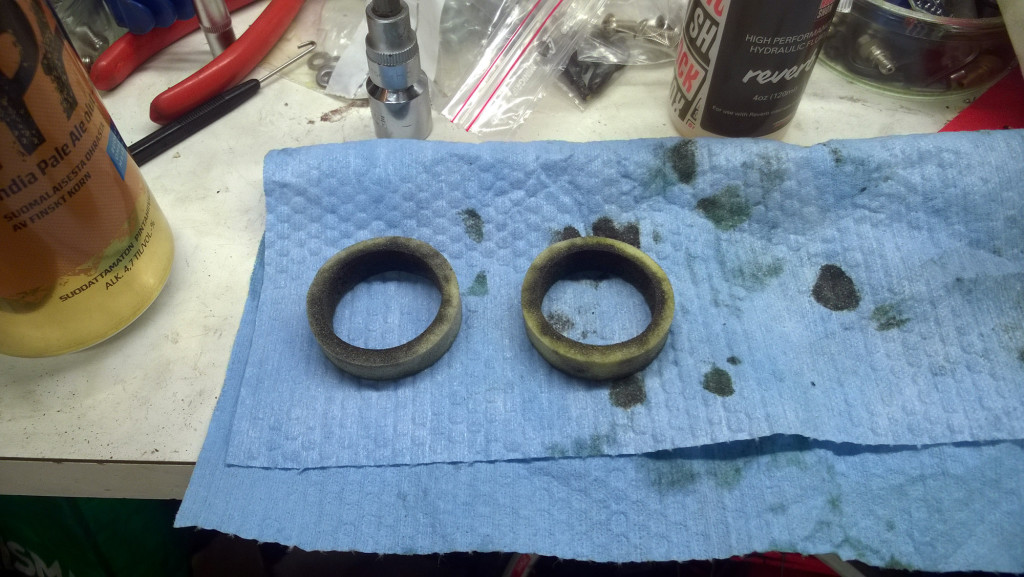 After cleaning the lower legs, I got a surprise when pulling the rag out: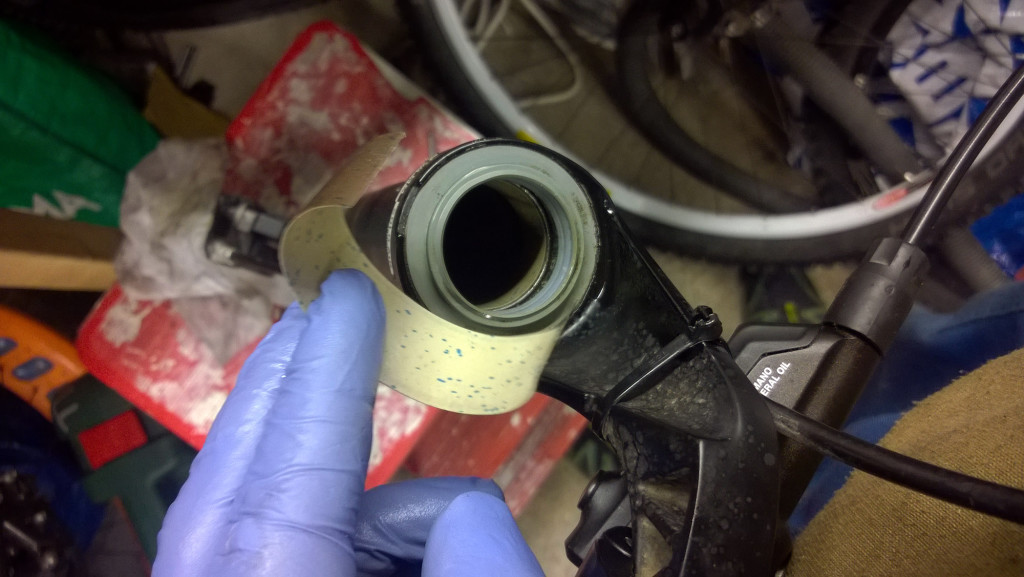 Also the bottom out bumber came loose.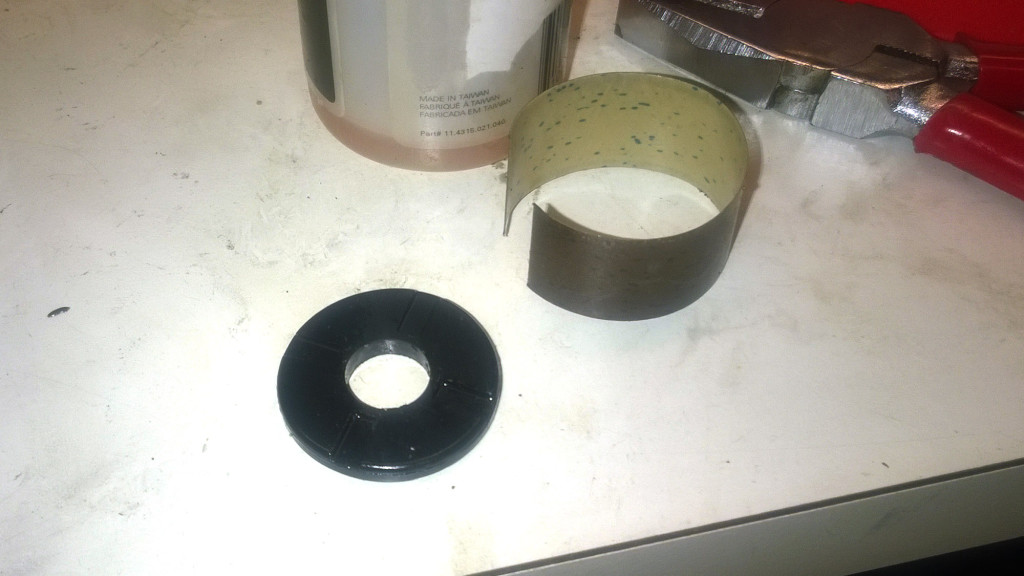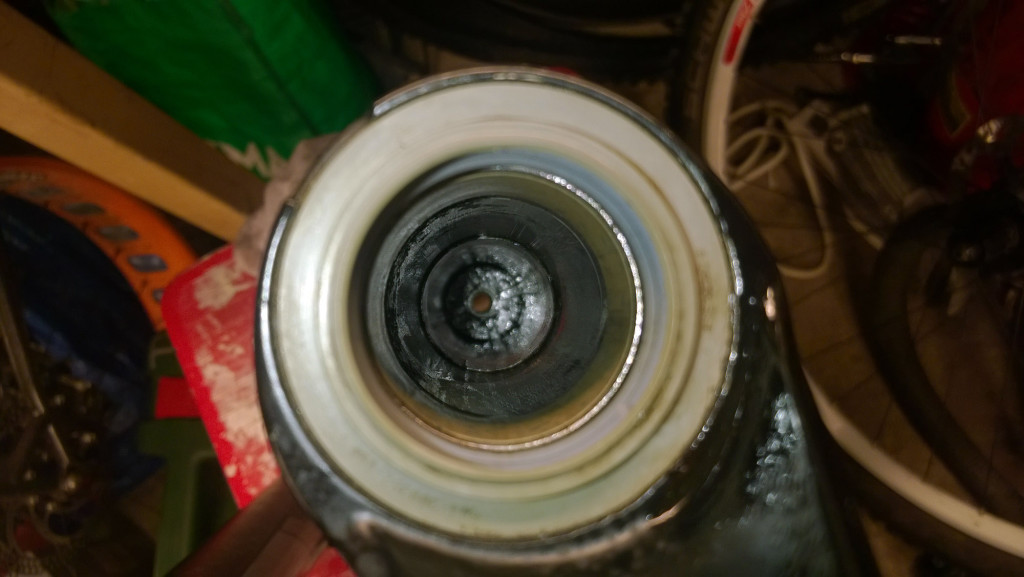 I may start to look for a new fork, but in the meantime I put this one back together and to my astonishment I did not notice excessive play. So maybe it is still ride-able.