After using the 30T oval on my 29er hardtail, I was convinced of the benefits that the oval chain ring brings to mountain biking: easier to rotate the cranks (no stalling) and the added traction from the lack of pulsating power on climbs. On other situations I didn't even take notice that I was riding oval chain ring, that's how natural it is to pedal!
So I naturally wanted an oval chain ring to my newly acquired 26 inch Specialized Enduro Comp (2011).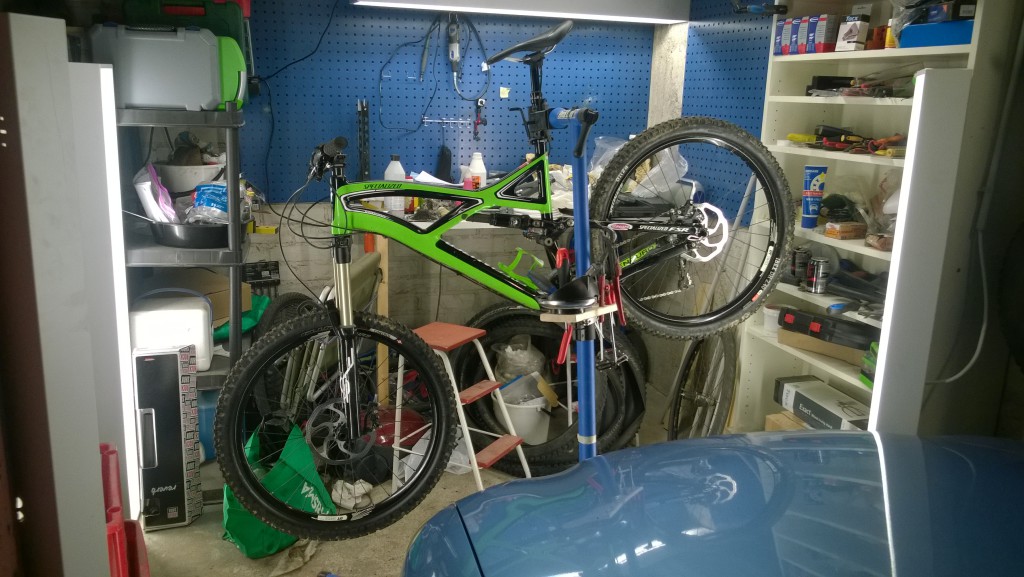 As the 3032OCP mounting system was not very good (even though I got it working in the end) and the regular 104BCD OCP5 adds to the thickness, thus requiring some special bolts with bash ring, which wanted to use keep, I decided to go with a fixed-OCP oval.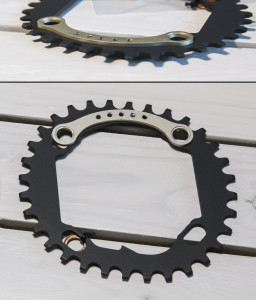 The Enduro currently had 34T RaceFace Narrow Wide round chain ring so I chose the 34T 104BCD fixed-ocp3 Doval, which was also the smallest Doval that had 16% ovality with 104BCD and fixed ocp. I compared the 34T round to 16% Docal and it appears that the difference compared to 34T round is larger on the minimum radius.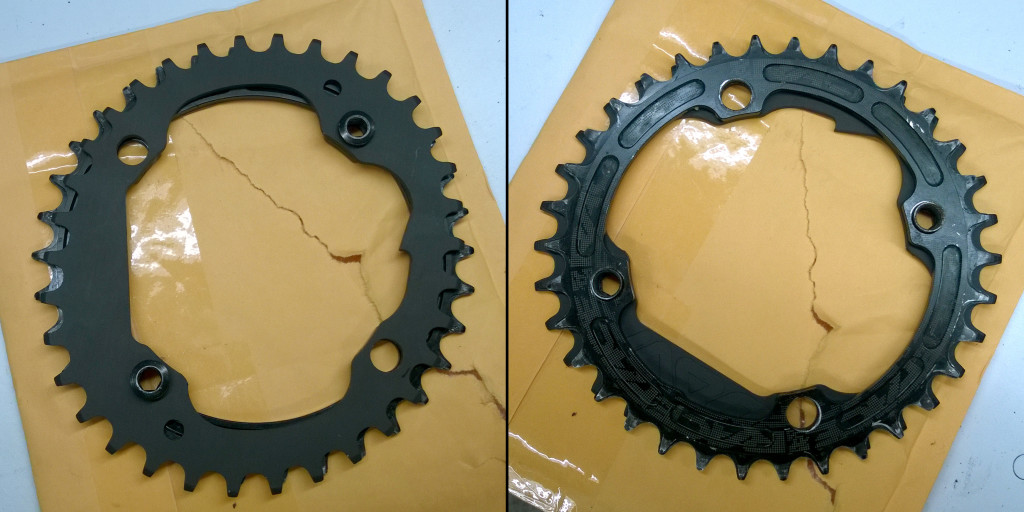 The bike was second hand and I got a new bottom bracket (BB) with the it as the old was "making noise". After removing the cranks, I noticed that the bearing cover had became loose due to wear and/or incorrectly installed BB. The SRAM manual says that with the 73mm hub size in specilized enduro should not use any shims but there was one shim installed on the non-driveside (I'll explain this later on).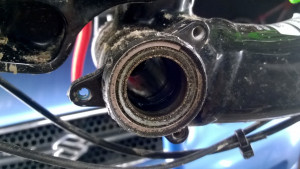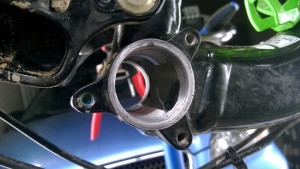 I hadn't previously installed a SRAM GXP BB and thought that something was wrong as the cranks were not flat against the BB, but there was a gap.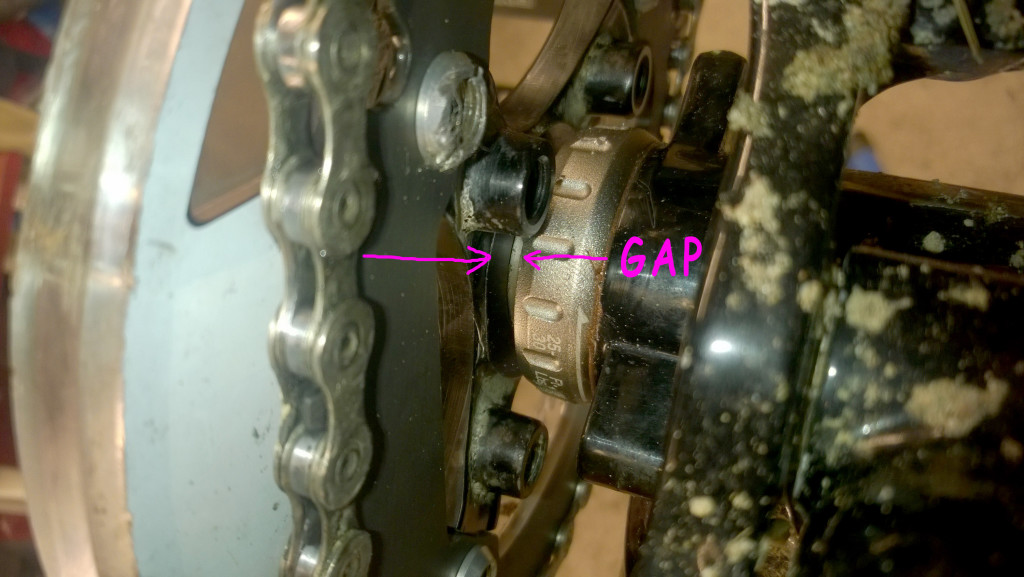 I removed the cranks, inspected some more and eventually with the help of little googling, found out that it was supposed to be that way. In SRAM GXP BB system, the cranks are held in place by the non-driveside bearing which has smaller inner diameter than the drive side and the small step on the crank axle (next to non-driveside crank mounting surface) rests on the bearing.
The gap is probably why the previous owner had inserted the shim on non-driveside as it forces the drive side crank closer to the bearing.

It would be great if SRAM had some mentions of this in the Bottom Bracket manual..
The previous owner had also used too short bolts for the chain ring so the thread contact was minimal and most threads were almost stripped, thus it appeared that the chain ring was held in place mostly by holy spirit or similar. Fortunately I had the leftover bolts from my Shimano XT 3x cranks when I converted them to 1x Doval.